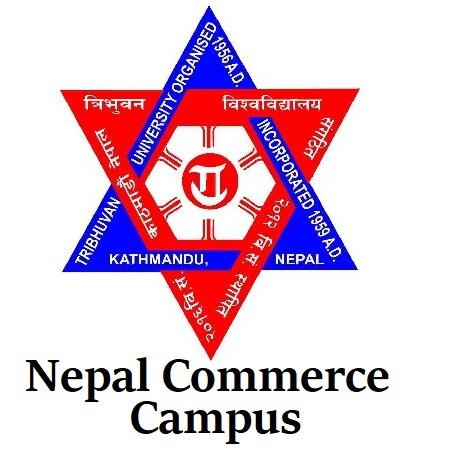 Nepal Commerce Campus
Kathmandu, Kathmandu Metropolitan City, New Baneshor,
Dear Prospective Students,
Thank you for your keen interest towards NCC BBA. We are already excited to well come you as a student of NCC family. We know selecting a campus can be very tough and challenging. As you are preparing to pursue a BBA programme, you must be sure that campus you select must share your hopes and dreams. Therefore, when students choose NCC BBA, we feel honored that our past performances, goodwill and reputation of NCC BBA have been impressive enoug... See More
Dr. Gopal Thapa
Director, BBA Program
Nepal Commerce Campus (popularly known as NCC), one of the oldest management colleges of Tribhuvan University, was established in 2021 BS with zeal of imparting quality education in the country. Nepal Commerce Campus-NCC (also known as Minbhawan Campus) is currently offering Six different management programs. In Bachelors level it is offering BBA, BIM, BBM and BBS. In Masters level it is offering MBS and MBM program.
Nepal Commerce Campus has been playing an instrumental role in industrial and commercial development of the country by producing skillful and professional managers since its establishment. It is ideally located in the heart of KathmandU Metropolitan at New Baneshwor in a spacious premise. With its experienced, dedicated, enthusiastic team of professors, scholars and intellectuals, the college has already produced thousands of graduates and post graduates who are consistently working as distinguished dignitaries in various posts of civil services, private sector as well as outstanding national and international institutions.
Nepal Commerce Campus, as a leading educational institution, has its vision of providing management education compatible to changing global environment with the aids of techno-information system and committed to team of experienced professionals along with imparting practicality of textual and conceptual materials.The vision is reflective of the campus motto "CENTER FOR EXCELLENCE".
As a semi autonomous, non-for-profit educational institution, the mission of the campus is to empower the new generation through practical and research based teaching learning processes that will enable them, after the completion of course, to achieve stability in the management and professional fields to meet requirements of different sections.
Nepal Commerce campus regulated under the Faculty of Management (FOM) is known to be the nation 's biggest and the quality imparting college and it has been able to create its own historic moments. In spite of the late evolution (17.05.2011) of commerce stream in comparison of other streams in different faculties its usefulness and importance have been grown a lot and hence it began to flourish academically within the entire nation.
Accordingly in association with the academics of only commerce stream the establishment and the regulation of the then campuses encompasses the study of markets, administration, commerce, and public administration. Among one of them is the Patan Campus whose base and the review is the Nepal Commerce Campus started the B.Com level study program from the year of 2024 B.S.
NCC Library was established along with the establishment of the Campus in 2021 BS. The NCC library is providing quality services to the students, teachers and research scholars, supporting teaching, research and other extension programme of the Campus.
NCC library has a highly specialized collection of 65 thousand documents in the field of Management. The collection includes books, Theses, Periodicals. The collection grows at an average rate of 2000 volumes per year. There is Issue and reference section separately to provide related services to the users.
Admission Guidelines
For BBA, BIM, BHM, BBM programs
According to the Faculty of Management, students who have secured grade 'C' in all the subjects of 11 and 12 or a minimum score of second division marks in 10+2, PCL or Equivalent in any discipline are eligible to get admission in BBA, BIM, BHM, BBM, programs depending upon their CMAT scores.
Scholarships For BBS program
Scholarship will be provided by internal Exam. If candidate Passed the exam 2nd installment (RS 3885) will be free.
Scholarships For BBA program at NCC
· 100% tuition fee waiver to the semester topper.
· 50% tuition fee waiver to the second topper.
· Tuition fee waiver to four students among Dalits, Janajatis, Madhesis, and remote area.
· 50% of total fee to six students from community college and school as per the rules of office of the dean.
Scholarships For BBM program at NCC
50% fee waiver to 10% in the total number of students from community based +2 and S.L.C.
Tuition fee waiver to four students among Dalits, Janajatis, Madhesis, and remote area.
100% tuition fee waiver to the Semester topper.
50% tuition fee waiver to the second topper.
For BBS program
Students who have scored a minimum D+ in each subject of 10+2 are eligible to study BBS in Tribhuvan University.
Programs
Bachelor of Business Administration (BBA) - Tribhuvan University | Available seats - 96
Bachelor of Business Management (BBM) - Tribhuvan University | Available seats - 88
Bachelor of Business Studies (BBS) - Tribhuvan University
Bachelor of Information Management (BIM) - Tribhuvan University | Available seats - 64 | Fee - 350000