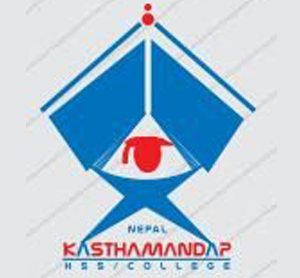 Nepal Kasthamandap SS/College
Kathmandu,
So as to impart quality education with a new vision, Nepal Kasthamandap SS/College, a natural outcome of institutional expansion of education system of our country, is a complete package for academic excellence to the prospective students. The college, amassing of professional teachers, experts of different walks of life, bankers, entrepreneurs and industrialists with clairvoyant vision, merely targets at penetrating into the ignorance spread over the Nepali horizon through its incessant ende... See More
Dr. Bishnu Pd. Neupane
Chairman
Big crowd of academic institutions with many questions to be answered along with the fake and catchy advertisement, this can be a new document of reality and a promise on your hands to enter into a new era with the passport that may allow you to travel in the world of opportunities.
"Your College, Your Future" is the main reason why we have gathered the professionals to explore an educational world with easy access. In this competitive era, we are committed to provide th... See More
Rishi Ram Kandel
Chief Executive Officer
I am profoundly happy to announce the inception of Nepal Kasthamandap College a regional, national and international need as it has shown enough indicators of new era in education. In the period of five years, the college is successful to shelter within the heart of topper and bright students and become the one of the best institution to impart quality education.
The college is obviously the result of social need, intellectual maturity, and clairvoyant vision to produce capable manp... See More
Peshal Luitel
Nepal Kasthamandap SS/College is a natural outcome of institutional expansion of education system, promoted by highly experienced, distinguished, dynamic professionals, teachers' group, bankers, entrepreneurs, industrialists united from different acclaimed colleges of Kathmandu valley, renowned banks and popular industries of Nepal. Unveiling the truth, it is a common platform for nourishing creative potentials who will obviously strive hard in order to get unchallenged reputation. As Kasthamandap is the aftermath of experience, knowledge and need of society, it is well-acquainted with the students' expectations and emerging desideratum. Therefore, the college is committed to harness the capable students who are morally and spiritually responsible for the society and the world. Additionally, the college is dedicated to maintain an academic environment with the help of eminent faculties embellished with enough cognizance and moral scrupulousness. So, the life of students here will be fun-filled, academically vibrant yet creative and blossoming along with clairvoyant vision and new age competence.
Kasthamandap is affiliated to National Examinations Board (NEB), for the +2 courses, Tribhuwan University (TU) for the Bachelor of Business Studies (BBS), Bachelor of Computer Application (BCA) and Master in Business Studies (MBS).
Due to aforementioned spectacular features, the college turns to be a genuinely ideal centre of education characterized by stimulating and congenial milieu so as to gear up and strengthen students' potentialities.
The College is located at Kalanki, Kathmandu in a highly convenient and serene location connected by reliable and more frequent public transport system of Kathmandu. It is at the 100 meters distance from the Kalanki Chowk towards Kalanki-Swoyambhu route which is obviously aloof from the din and bustles of city and situated in an atmosphere of solitude and tranquility. Unquestionably, the location is the hub of city as it has nexus of transportation, communication and availability of all forms of modern facilities.
Our Mission
Our mission is to materialize the vision and also to provide quality education through trainings, research and need-based genuine councellings in order to shape students' potentials and help them develop ample confidence to confront with challenges and opportunities.
Our Vision
We have a clear vision to fly the flag of Kasthamandap on the top of Mt. Everest introducing it is the most trustworthy, big and innovative network in the country for educational prosperity. We aim at linking with the national and foreign collaborations in order to upgrade and impart new age education. In the future, we are going to run BHM and BBM programs as well.
Faculty
Humanities
Course
Bachelor in Computer Application (BCA)
Course Duration
Course Fees
NRs./-
Course Description
Syllabus
Apply Now
Faculty
Management
Course
Bachelor of Business Studies (BBS)
Course Duration
4 Years
Course Fees
NRs./-
Course Description
Syllabus
Apply Now