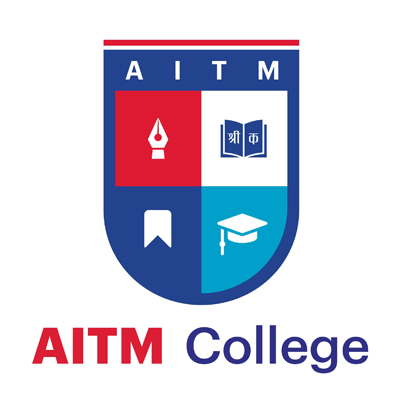 AITM COLLEGE
Lalitpur, Lalitpur Metropolitan City, Khumaltar
Education is not preparation for life; education is life itself.
– John Dewey
The above quotation from the great American philosopher and educationist aptly reflects the education philosophy of Asian Institute of Technology and Management (AITM). AITM is totally committed to offer the Nepalese as well as the students from the region and beyond a life-time, celebratory and memorable learning experience of intern... See More
Prof. Dr. Sriram Bhagut Mathe
Founder Chairman, AITM
AITM College is a private academic institution, which offers high-quality national and international undergraduate management courses in Nepal. AITM was established on 20th June 2012. It is located in the historical city of Lalitpur and operates from its fully owned premises, overlooking the three main cities of Kathmandu Valley. AITM is spread across 16 ropanis of land and is build over 145,000 SQFT. AITM is managed by educationists and professionals, having more than three decades of proven track record, with both national and international experience. AITM has one of the best facilities in the country, outstanding faculty, world class infrastructure and is equipped with state-of-the-art facility. AITM wishes to be a positive agent of change, within the country, regionally and internationally, by collaborating with Birmingham City University, UK, IMI University Center in Switzerland, and other internationally reputed academic institutions to draw upon their vast experience and track record in operating in multi-national and multi-cultural academic settings. The main aim of offering international programs in Nepal is to transform Nepalese institutions of higher education into outstanding seats of learning, equipped to foster high-quality education, scholarship and research, to produce enlightened citizens with strong moral and ethical values. AITM is building strategic alliances with reputable academic institutions in Asia and beyond to offer international academic programs, which can attract not only students from within the country but from Asia and beyond.
Faculty
Management
Course
Bachelor of Hotel Management
Course Duration
4 Years
Course Fees
NRs./-
Course Description
Syllabus
Apply Now
Faculty
Management
Course
MBA
Course Duration
2 Years
Course Fees
NRs./-
Course Description
Syllabus
Apply Now
Faculty
Science & IT
Course
B.Sc. (Hons) Computing and Information Technology
Course Duration
4 Years
Course Fees
NRs./-
Course Description
Syllabus
Apply Now