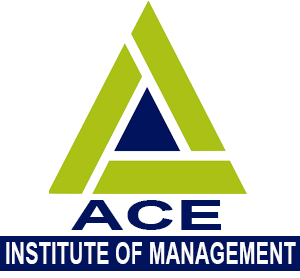 Ace Institute of Management
Kathmandu, Baneshwor
Twenty years have flown since we founded Ace Institute of Management in 1999. It has been a rewarding journey. Today, we have four educational institutions under Ace Education Ventures umbrella – Ace international Business School, Ace Higher Secondary School, Ace School, and Ace Institute of Management. Individually and collectively we call these institutions Ace.
Ace launched MBA for Working Professionals in 1999. The program was the first of its kind... See More
Ajay Ghimire
Chairman & President
Ace Institute of Management is a contemporary, open-minded, conscientious learning centre where students rediscover themselves and learn to be thoughtful and responsible managers and leaders. In our 20 year history, since our inception in 1999, we have established ourselves as a leading institution that is living its vision of enhancing capacity of individuals and institutions in Nepal to contribute to the nation's development. We broke new ground by launching the first Executive MBA program in Nepal in 1999, the year of our establishment. Our MBA program has acquired a distinguished reputation of being the most rigorous and fulfilling experience. Our undergraduate programs, BBA and BBA-BI, are considered among some of the best in the country. Students completing our undergraduate programs are widely sought after in the employment market.
The higher secondary program of Ace Higher Secondary School, a spin off of Ace Institute of Management, has established itself as students' first choice program in the management stream. In a short span of 9 years, Ace A-Level has distinguished itself from the crowd with its individual centered approach to learning and focus on management and social sciences stream only. We have completed seventeen years of creating change leaders and showing the way to a new nation and yet, we feel this is just the beginning. These seventeen years have been extremely rewarding and we continue to live our vision and commitment to value based management education which has strong relevance to real life. We are deeply committed to promoting a learning environment where individuals rediscover themselves and learn to be thoughtful and responsible managers, leaders and entrepreneurs. We will continue to provide our students with opportunities to explore and develop their potential so that they can make their mark in whatever they do.
Our Mission
One of Nepal's leading business schools, Ace Institute of Management fosters environment that nurtures students' growth and evolution into self-regulated, life-long learners; thoughtful, responsible individuals; and principled, innovative leaders who improve their society and the world.
Our Philosophy
We learn more when we assume responsibility for and self-regulate our learning.

Learning never ends if we avoid intellectual arrogance and embrace intellectual humility.

We learn more if we compete only with self and cooperate and collaborate with others.

Learning is a choice; with mental effort and persistence everyone can learn.
Our Values
Honesty in work.

Sincerity in relationships.

Respect for self and others.

Responsibility for one's actions.

Reflecting on and learning from our experience.

Care for resources.

Respect for laws and regulations.
Faculty
Management
Course
Bachelor of Business Administration (BBA)
Course Duration
2 Years
Course Fees
NRs./-
Course Description

The Bachelor of Business Administration (BBA) program at Ace is designed to produce professional managers and entrepreneurs by providing students with sound conceptual foundation and practical skills in various areas of business. The BBA degree is a four year program spread over eight semesters. A student needs to complete course work, project work and internship to graduate. Students are required to enroll in 5 courses every semester. Each course has a minimum of about 48 contact hours.

Project Work work involves field work and empirical analysis of the information collected from the field. The students are also required to prepare a project report in a prescribed format.

Internship lasts for a period of six to eight weeks and is scheduled during the seventh semester. College facilitates internship for all the students enrolled in the program. During the internship, a student is supervised by a faculty supervisor assigned from the college and a supervisor from the respective organization where he/ she is doing the internship.

Syllabus

Year 1 Semester I

| Course Code | Course Description | Credit Hours |
| --- | --- | --- |
| ENG 101 | English I | 3 |
| MTH 101 | Business Mathematics I | 3 |
| ACC 121 | Financial Accounting I | 3 |
| MGT 111 | Principles of Management | 3 |
| MIS 101 | Computer & IT Applications | 3 |

Year 1 Semester II

| Course Code | Course Description | Credit Hours |
| --- | --- | --- |
| ENG 102 | English II | 3 |
| MTH 102 | Business Mathematics II | 3 |
| ACC 122 | Financial Accounting II | 3 |
| PSY 101 | General Psychology | 3 |
| ECO 101 | Introductory Microeconomics | 3 |

Year 2 Semester III

| Course Code | Course Description | Credit Hours |
| --- | --- | --- |
| ENG 201 | Business Communication I | 3 |
| STT 101 | Business Statistics | 3 |
| FIN 131 | Essentials of Finance | 3 |
| SOC 101 | Fundamentals of Sociology | 3 |
| ECO 201 | Introductory Macroeconomics | 3 |

Year 2 Semester IV

| Course Code | Course Description | Credit Hours |
| --- | --- | --- |
| ENG 202 | Business Communication II | 3 |
| STT 201 | Data Analysis & Modeling | 3 |
| MGT 211 | Fundamentals of Organization Behavior | 3 |
| MKT 241 | Principles of Marketing | 3 |
| FIN 231 | Financial Management | 3 |

Year 3 Semester V

| Course Code | Course Description | Credit Hours |
| --- | --- | --- |
| ACC 221 | Basics of Managerial Accounting | 3 |
| RCH 311 | Business Research Methods | 3 |
| MGT 314 | Management of Human Resources | 3 |
| MGT 311 | Fundamentals of Operation Management | 3 |
| | Concentration I | 3 |

Year 3 Semester VI

| Course Code | Course Description | Credit Hours |
| --- | --- | --- |
| MIS 201 | Introduction to Management Information Systems | 3 |
| LAW 291 | Legal Aspects of Business & Technology | 3 |
| MGT 212 | Business & Society | 3 |
| PRJ 491 | Project Work | 3 |
| | Concentration II | 3 |

Year 4 Semester VII

| Course Code | Course Description | Credit Hours |
| --- | --- | --- |
| MGT 411 | Business Environment in Nepal | 3 |
| MGT 312 | Fundamentals of Entrepreneurship | 3 |
| INT 391 | Internship | 3 |
| | Elective I | 3 |
| | Concentration III | 3 |

Year 4 Semester VIII

| Course Code | Course Description | Credit Hours |
| --- | --- | --- |
| MGT 412 | Strategic Management | 3 |
| MGT 313 | Introduction to International Business | 3 |
| MIS 202 | Essentials of e-Business | 3 |
| | Elective II | 3 |
| | Concentration IV | 3 |

Apply Now
Faculty
Management
Course
MBA
Course Duration
2 Years
Course Fees
NRs./-
Course Description

The minimum duration of the degree is 24 months spread over 6 trimesters. For successful completion of the degree, a student is required to earn 66 credit hours by successfully completing 27 courses and 4 practicum and graduate seminars.

Of the total 27 courses, students are required to take 7 foundation and analytical tool courses (18 credits), 10 core and functional courses (20 credits), 2 capstone courses (6 credits), 4 concentration/ specialization courses (8 credits), 2 electives (4 credits) and graduate research project, internship, seminars, and other projects (10 credits).

In addition to the foundation and core courses, students are also required to choose a specialization stream and select 4 courses in that stream totaling to 8 credits. The courses in the specialization area intend to develop high degree of competence in the chosen area and are offered in the 4th and 5th trimesters/terms.

Degree Requirement

For successful completion of the degree, a student is required to take 27 courses and 4 practicum and graduate seminars (equivalent to 66 credit hours). Students are required to complete 7 foundation and analytical tool courses (18 credits), 10 core and functional courses (20 credits), 2 capstone courses (6 credits), 4 concentration/ specialization courses (8 credits), 2 electives (4 credits) and graduate research project, internship, seminars, and other projects (10 credits).

Degree Objectives

The main objective of the degree is to provide participants the opportunity to enhance their professionalism. It aims to imbibe a sense of strategic outlook to management problems in students. The emphasis, therefore, is on management as an integrated process and requires the students to develop a global view of economic, technological, cultural and political environment of business.

The program specifically intends to:

Develop resourceful individuals capable of addressing the challenges of the 21st century

Broaden the career prospects of participants by imbibing a strategic outlook in them

Enhance their initiative and employability by developing their professionalism

Syllabus
Apply Now