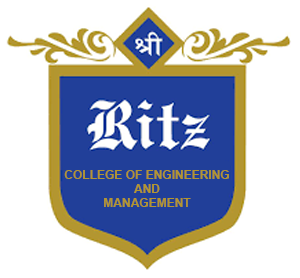 Ritz College of Engineering and Management
Lalitpur,
Established in 2009, under Milestone Network, the college span across the area of 12 acres of land area in the Balkumari, Lalitpur area in a peaceful environment. We are Nepal's first college to introduce three different under graduate programs (BBA, BHM & B.E) under one roof. We are ISO 9001:2015 Certified College, operating educational programs under Pokhara University (PU).
Ritz College of Engineering and Management has produced graduates of the highest caliber who are able to work at every level of management within the engineering, hospitality and management sector.
Ritz is proud of the exceptional alumni outcomes. We are the only college in Nepal who has signed Memorandum of Understanding (MOU) with banking & financial institutions, food & hospitality industries and engineering companies.
We represent excellent and outstanding education in Nepal. Our unique undergraduate programs prepare every student for a stable career. We also equip them with every necessary business acumen to work with professionals outside the industry. The balance of real industry training and theory provides graduate, a genuine advantage while competing for future employment opportunities.
What qualities (Q) can a graduate expect from Ritz College of Engineering and Management?
Attainment of methodical, systematic, coherent and in-depth knowledge related to management, hospitality and engineering industry, along with their underlying principles and concepts associated with the industry.
An overall appreciation of the environmental, cultural and social contexts, of the industry.
Thorough knowledge of the operation and development of the issues and its significance to both community, industry including sustainability.
Capacity to collaborate, relate, exchange views and ideas through networking, teamwork, conflict resolution and negotiation.
Ability to grasp and communicate the subject matter effectively and appropriately in the context of literacy, numeracy, communication, and, technology skills.
Aptitude to evaluate, research, and execute the ideas broadly.
Effectively identify, formulate and solve problems to generate ideas, and demonstrate a fullaer capacity for initiative, judgment, entrepreneurial thinking.
A stronger commitment to self-directed learning and intellectual formation.
Determination to the concept of punctuality, professionalism, rigorousness, and excellence.
Ritz brings in a modern career-centric approach to higher education. Our only aim is to provide graduates with a globally oriented skillset, making them a valuable commodity. Therefore, we ensure students more than a graduate degree. The courses and degrees offered by us are delivered through prestigious faculty with strong linkage to the subject-matter.
Faculty
Engineering
Course
Bachelor of Civil Engineering
Course Duration
4 Years
Course Fees
NRs./-
Course Description

B.E(Civil Engineering) is a four years' Engineering course including eight semesters under the affiliation of Pokhara University. Each semester is of six months' duration.

Students should have scored minimum of "C" Grade in all subjects in 10+2 (Secondary Level)

OR

I.Sc. or 10+2 (Science), or I.E. or equivalent 2nd division or above from University or boards recognized by Pokhara University.

Should apply in the prescribed form for entrance test.
Should enclose with the application form attested copies of relevant certificates of all examinations passed along with three recent passport size photograph.
Must pass the college entrance test and personal interview.
Only the student passing the interview, will be eligible for an admission.

Syllabus

Semester-I

Engineering Mathematics-I

Physics

Thermal Science

Engineering Drawing

Programming in C

Basic Electrical Engineering

Semester-II

Engineering Mathematics-II

Applied Mechanics-I

Chemistry

Object Oriented Programming in C++

Communication Techniques

Mechanical Workshop

Semester-III

Engineering Mathematics-III

Applied Mechanics-II

Civil Engineering Materials

Fluid Mechanics

Strength of Materials

Engineering Geology

Project-I

Semester-IV

Probability and statistics

Surveying-I

Basic Electronics Engineering

Numerical Methods

Hydraulics

Structural Analysis 1

Semester-V

Building Technology

Engineering Hydrology

Structural Analysis-II

Soil Mechanics

Water Supply Engineering

Surveying-II

Project-II

Semester-VI

Irrigation Engineering

Design of Steel (limit state) & Timber Structures

Foundation Engineering

Sanitary Engineering

Concrete Technology & Masonry Structures

Survey Field Project

Semester-VII

Design of RCC Structures

Transportation Engineering-I

Hydropower Engineering

Estimating and Valuation

Engineering Economics

Elective-I

Semester-VIII

Construction Project Management

Engineering Professional Practice

Transportation Engineering-II

Elective-II

Project-III(Major Project)

Apply Now
Faculty
Management
Course
Bachelor of Business Administration (BBA)
Course Duration
4 Years
Course Fees
NRs./-
Course Description

BBA is a four years' management course including eight semesters under the affiliation of Pokhara University. Each semester is of six months' duration.

Must have completed the intermediate, Proficiency Certificate or 10+2 level, in Humanities or Science or Management Stream from Tribhuvan University or from any other University or Board recognized by TU/NEB securing Pass Percentage above.
Must have obtained grade "C" or above in each subject in aggregate for GPA.
Should apply in the prescribed form for the entrance test.
Should enclose with the application form attested copies of relevant certificates of all examinations passed along with three recent passport size photograph.
Must pass the college entrance test and personal interview.
Only the student passing the interview will be eligible for admission.

Syllabus

Semester I (Credit Hours 15)

» English I

» Business Mathematics I

» Financial Accounting I

» Principle of Management

» Computer and IT Applications

Semester II (Credit Hours 15)

» English II

» Business Mathematics II

» Financial Accounting II

» General Psychology

Introductory Micro Economics

Semester III (Credit Hours 15)

» Business Communication I

» Business Statistics

» Essentials of Finance

» Fundamentals of Sociology

» Introductory Macro Economics

Semester IV (Credit Hours 15)

» Business Communication II

» Data Analysis and Modelling

» Fundamentals of Organizational Behaviour

» Principles of Marketing

» Financial Management

Semester V (Credit Hours 15)

» Basics of Managerial Accounting

» Business Research Methods

» Management of Human Resources

» Fundamentals of Operations

Management

» Concentration I

Semester VI (Credit Hours 15)

» Introduction to Management

Information Systems

» Legal Aspects of Business and

Technology

» Business and Society

» Project Work

» Concentration II

Semester VII (Credit Hours 15)

» Business Environment in Nepal

» Fundamentals of Entrepreneurship

» Internship

» Elective I

» Concentration III

Semester VIII (Credit Hours 15)

» Strategic Management

» Introduction to International

Business

» Essentials of e-Business

» Elective II

» Concentration IV

Apply Now
Faculty
Management
Course
Bachelor of Hotel Management
Course Duration
4 Years
Course Fees
NRs./-
Course Description

Bachelor in Hotel Management (BHM) is one of the most sought and desired degrees by the students all around the world. This course provides training and skill developments to meet the needs of people seeking employment in management positions in the Hotel Industry.The successful completion of Bachelor in Hotel Management provides rewarding academic Hotel career ahead. The curriculum for BHM is structured to produce a Hotel Professional, after the successful completion of the course.

BHM is a four years' hotel management course including eight semesters under the affiliation of Pokhara University. Each semester is of six months' duration.

Must have completed the intermediate, Proficiency Certificate or 10+2 level, in Humanities or Science or Management Stream from Tribhuwan University or from any other University or Board recognized by TU/NEB with pass percentage above.
Must have obtained grade "C" or above in each subject in aggregate for GPA.
Should apply in the prescribed form for entrance test.
Should enclose with the application form attested copies of relevant certificates of all examinations passed along with three recent passport size photograph.
Must pass, college entrance test and personal interview.
Only the student passing the interview, will be eligible for an admission.

Syllabus

| | | |
| --- | --- | --- |
| Semester I (Credit Hours - 22.5) | | |
| Course Code | Course Description | Credit Hours |
| THS 161 | Fundamentals of Tourism and Hospitality | 3 |
| FNB 171 | Food Production & Patisserie I (Theory) | 3 |
| FNB 191 | Food Production & Patisserie I (Practical) | |
| FNB 172 | Food and Beverage Service I (Theory) | 3 |
| FNB 192 | Food and Beverage Service I (Practical) | 1.5 |
| RDM 181 | Accommodation Operations I (Theory) | 3 |
| RDM 191 | Accommodation Operations I (Practical) | 1.5 |
| ENG 101 | English I | 3 |
| MGT 111 | Principle of Management | 3 |
| | | 22.5 |




| | | |
| --- | --- | --- |
| Semester II(Credit Hours - 22.5) | | |
| Course Code | Course Description | Credit Hours |
| FNB 174 | Food Production & Patisserie II (Theory) | |
| FNB 194 | Food Production & Patisserie II (Practical) | |
| 1.5 FNB 175 | Food and Beverage Service II (Theory) | 3 |
| FNB 195 | Food and Beverage Service II (Practical) | |
| RDM 183 | Accommodation Operations II (Theory) | 3 |
| RDM 193 | Accommodation Operations II (Practical) | 1.5 |
| MTH 105 | Basic Mathematics | 3 |
| ENG 102 | English II | 3 |
| FHN 191 | Food Hygiene and Nutrition | 3 |
| | | 22.5 |




| | | |
| --- | --- | --- |
| Semester III (Credit Hours - 22.5) | | |
| Course Code | Course Description | Credit |
| Hours3 FNB 271 | Food Production & Patisserie III (Theory) | 3 |
| 1.5 FNB 291 | Food Production & Patisserie III (Practical) | 1.5 |
| FNB 272 | Food and Beverage Service III (Theory) | 3 |
| 1.5 FNB 292 | Food and Beverage Service III (Practical) | 1.5 |
| RDM 281 | Rooms Division Management I (Theory) | 3 |
| RDM 291 | Rooms Division Management I (Practical) | 1.5 |
| ACC 125 | Hospitality Accounting I | 3 |
| MIS 201 | Introduction to Management Inf. System | 3 |
| SOC 101 | Fundamentals of Sociology | 3 |
| | | 22.5 |






| | | |
| --- | --- | --- |
| Semester IV (Credit Hours - 22.5) | | |
| Course Code | Course Description | Credit Hours |
| FNB 274 | Food Production & Patisserie IV (Theory) | 3 |
| FNB 294 | Food Production & Patisserie IV (Practical) | |
| FNB 275 | Food and Beverage Service IV (Theory) | 3 |
| FNB 295 | Food and Beverage Service IV (Practical) | 1.5 |
| RDM 283 | Room Division Management II (Theory) | 3 |
| RDM 293 | Room Division Management II (Practical) | 1.5 |
| ACC 126 | Hospitality Accounting II | 3 |
| PSY 101 | General Psychology | 3 |
| ENG 204 | Business Communication For the Hotel Industry | |
| | | 22.5 |

| | | |
| --- | --- | --- |
| Semester V (Credit Hours - 18) | | |
| Course Code | Course Description | Credit Hours |
| HRM 153 | Hospitality Human Resources Mgmt. | 3 |
| STT 105 | Business Statistics | 3 |
| RCH 311 | Business Research Methods | 3 |
| FIN 133 | Fundamentals of Financial Management | 3 |
| MKT 143 | Hospitality Marketing | 3 |
| | | |
| Specialization 1 (Choose One) | | |
| FNB 371 | Advance Food & Beverage Management | 3 |
| 3 RDM 381 | Advance Accommodation Operations Mgmt. | 3 |
| | | 18 |




| | | |
| --- | --- | --- |
| Semester VI (Credit Hours - 18) | | |
| Course Code | Course Description | Credit Hours |
| MGT 312 | Fundamentals of Entrepreneurship | 3 |
| MGT 216 | Tourism Business Environment | 3 |
| ECO 105 | Tourism Economics | 3 |
| MGT 412 | Strategic Management | 3 |
| PRJ 494 | Project work | 3 |
| | | |
| Specialization 2 (Choose One) | | |
| FNB 372 | Advance Food Production Management | 3 |
| RDM 382 | Advance Room Division Management | 3 |
| | | 18 |




| | | |
| --- | --- | --- |
| Semester VII | | |
| | | |
| Course Code | Course Description | Credit Hours |
| INT 396 | Internship | 6 |




| | | |
| --- | --- | --- |
| Semester VIII | | |
| Course Code | Course Description | Credit Hours |
| INT 397 | Internship | 6 |

Apply Now