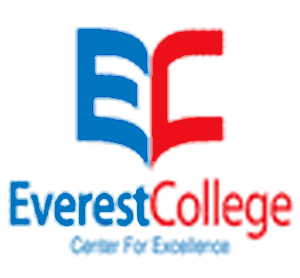 Everest College
Kathmandu, Kathmandu Metropolitan City, Thapathali
We look forward to meet you at Everest College. Those of us on the faculty and administrative staff are here to teach you, to encourage you along the way and to challenge you to become all that you can be. We want you to find academic challenge here. We want you to find joy in learning. Over Everest study is intense and focused, with a strong industry presence and career network. At Everest, you won't just study what you love, you'll do what you love. Hands-on learning is built ri... See More
Mr. Bishnu Hari Pandey
CEO
Leaving school or college does not necessarily mark the ultimate end not by a long shot. It is only the beginning as no educative process abruptly comes to such an end without necessitating the beginning of another chapter of more education, more learning and more living. This is where and when we might come handy.
Everest College needs hardly any introduction. It got off to an auspicious start in the year 1998 to cater for the needs of management students of a world of thriving hop... See More
Mr. Yadav Jung Dhoj Karki
Principal
Everest College, a truly management college, centrally located at Thapathali, Kathmandu, has been consistent in its approach to assist management students to shape habits, skills, interest, psychology not only nurturing their managerial excellence but also ensuring and inspiring them for existential life being a part of society. Everest College has been solely convinced with a destination of fostering and foregrounding the academics of present education system flavouring new ideas and strategies to meet pace with the fast changing pattern and cope with the global challenges and needs. Everest College furnishes the student with a sufficiently large amount of personal activity in occupations, expression, conversation, construction and experimentation. So that his/her individuality, moral or intellectual, shall not be swamped by a disproportionate amount of the experience of other to which books introduce him/her. Everest College provides conclusive academic environment to motivate and sharpen creativity and interactive ability. Everest College agrees that knowledge is an indispensable organ of education and aims to attend to the development of character and personality by means of their social life, game, music, drama, visual aids and enormous range of other things of out of class activities, all of which students consider part of their program. The Everest College philosophy is to provide quality education that is sound in concept, implemented by competent and dedicated faculty, and geared to serve those seeking a solid foundation in knowledge and skills required to obtain employment in their chosen fields the programs offered emphasize hand-on training, are relevant to employers' and focus on areas that offer strong, long term employment opportunities. Everest College shall remain engaged in the process of preparing its students to fit into this complex social structure, and to play particular social roles as members of more than one institutional group. It is highly concerned with the preparation of the student for his/her future occupation in life.