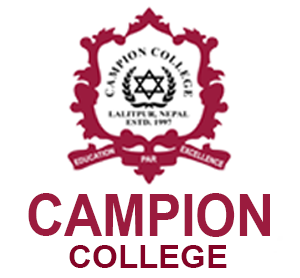 Campion College
Lalitpur, Lalitpur Metropolitan City, sanepa
Our commitment at Campion College is to provide an intellectually challenging environment that will empower students to become innovative thinkers, creative problem solvers and inspired learners prepared to thrive in the twenty-first century. Campion College involves dedicated teachers whose research and experience expands the boundaries of students' knowledge.
Our motto is simple – great teaching combined with a strong focus on students' aspirations, achievement a... See More
Manita Oli
Principal
Campion College, popularly known as CC, was established in 1997 and is affiliated to Tribhuvan University. The College is managed by CG Education. Campion College is one of the pioneer institutions aiming to prepare individuals for professional careers in business management and liberal sciences. Under the management of CG|Education, the college blends the best from both the industry and academics.
CG|Education, an enterprise of Chaudhary Group, Nepal's first multinational company envisions to be the best in educational sector in Nepal. Since its establishment, it has twelve institutions under its umbrella and they are Campion School, Campion Academy, Campion Kathmandu Secondary School, The Chandbagh Secondary School, The Chandbagh S. Secondary School, Delhi Public School, Birgunj (SEE/SBSE Board),Campion Pre-School, Campion Kathmandu Pre-School, The Chandbagh Pre-School, DPS Pre-School,CG Polytechnic and Campion College.